The CFA Level I exam is the first of three levels of the CFA exam, a renowned financial credential offered by the CFA Institute and held globally. The exam is expensive and difficult, but it is worthwhile.
Have a bachelor's (or equivalent) degree or be in the final year of a bachelor's degree program
Have a valid international passport
Be prepared to take the exams in English
The exam focuses on fundamental knowledge and understanding of investment valuation and portfolio management tools and concepts. The course covers 10 subjects and weights of these subjects and broad categories for the Level I test are listed in the table below:
| | |
| --- | --- |
| Topic | Exam Weight |
| Ethical and Professional Standards | 15-20% |
| Quantitative Methods | 8-12% |
| Economics | 8-12% |
| Financial Reporting and Analysis | 13-17% |
| Corporate Issuers / Finance | 8-12% |
| Equity Investments | 10-12% |
| Fixed Income | 10-12% |
| Derivatives | 5-8% |
| Alternative Investments | 5-8% |
| Portfolio Management | 5-8% |
Level I Computer Based Exam (CBT) Exam Structure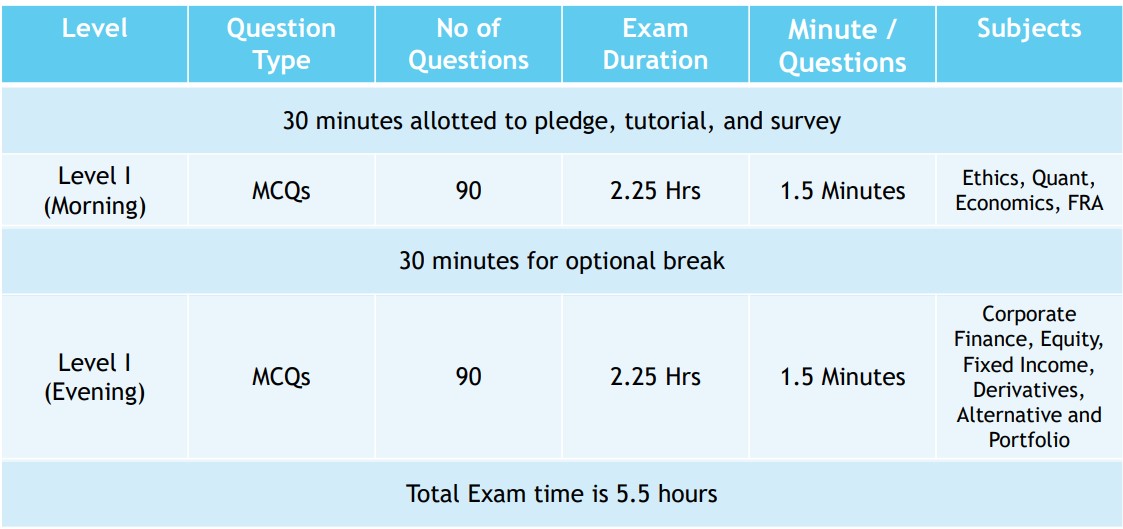 Level I Computer Based Exam (CBT) Exam Structure
CFA Level I Exam | Fee Structure – Applicable For 2023 Exams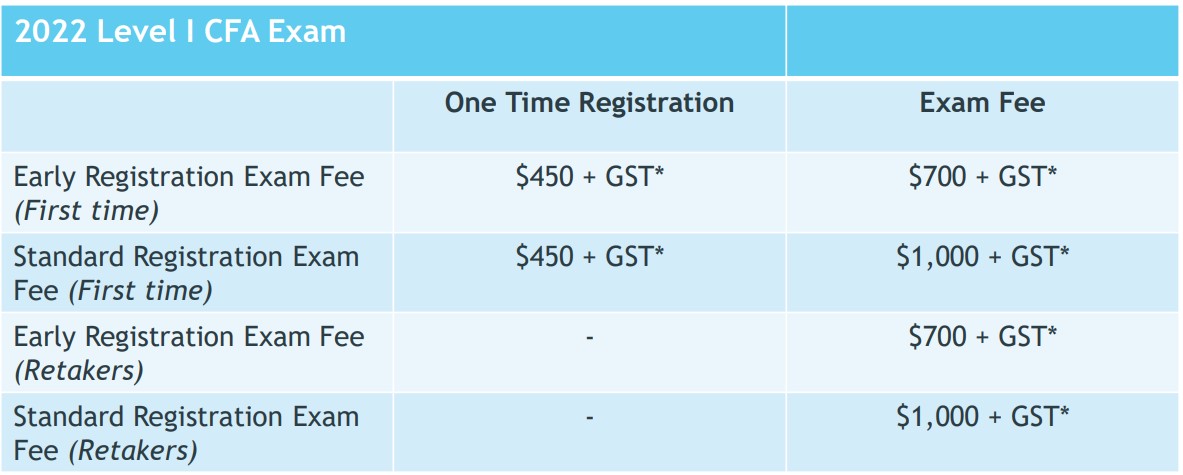 CFA Level I Exam | Fee Structure
What career does CFA® prepare you for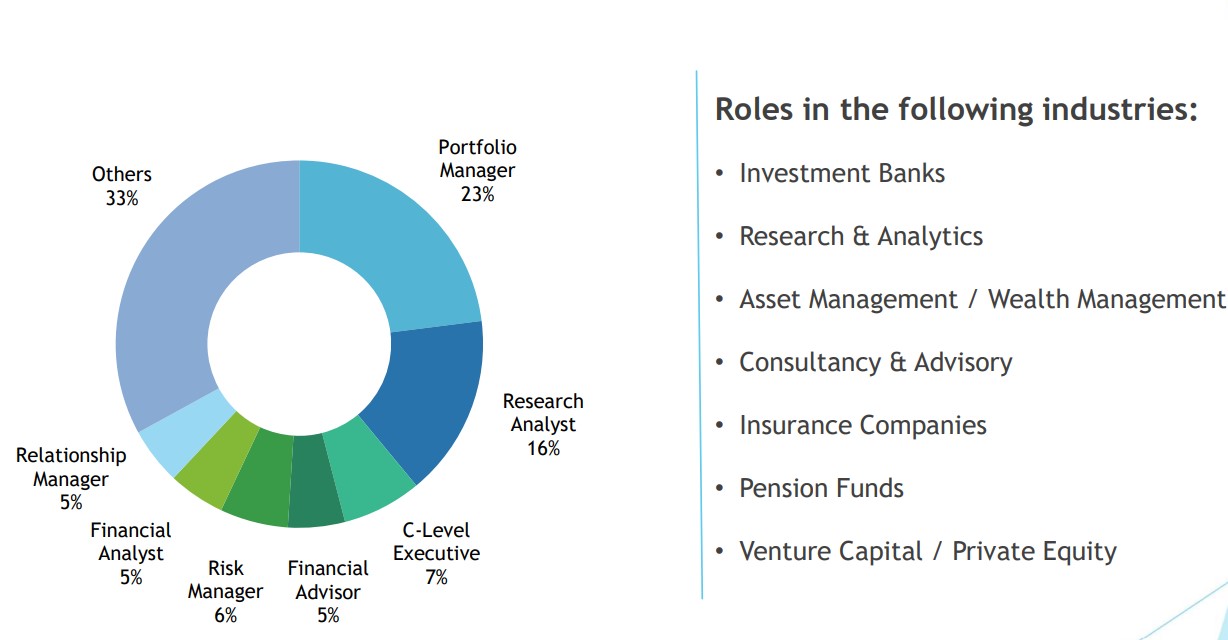 Career Options after CFA Program
Preparation for CFA Level I : Time Management
On average, 90 seconds should be set aside for each multiple-choice question. It's possible that you'll need more or less depending on the questions and your level of familiarity with the subject.
Best Way to Prepare for CFA Level I Exam? Exam for CFA Level I
Studying from a renowned CFA coaching prep institute is the most effective way to prepare for the 
CFA Level I Exam
. The idea is to follow the CFA curriculum for the course and give yourself enough time to master the subject using your preferred study technique. Here are some of the exam-preparation tools that students have ranked as the most useful:
CFA Program Curriculum
CFA Program Mock Exams
CFA Program Topic Tests
CFA Prep Video Series Offered by CFI Education
CFA Prep Classroom / Live Sessions Offered by CFI Education
Exam Preparation Strategy for the CFA Level I
CFA Level I Tentative Study Plan
Initial 3-4 Months: In the first 3 months, do chapter wise reading and make notes which you can refer later for revision. Also, mark important concepts in the book so when you revisit, you can recall what you studied initially. Finally, do chapter wise questions as well to master the concepts.
5th Month: Start with topic test / mock papers and time your test. First the first 1-2 mocks it is okay if you take little extra time but you need to eventually time the test with 3rd mock and later.

Analyze Mocks / Topic Tests: This single part is extremely important for effective preparation. It may take a whole day to analyze a single mock paper and check where you went wrong. See the answers explanations and go back to notes if required.
Helpful Tips for the CFA Level I
Solve topic questions / tests to have a good grasp over concepts
Master the use of CFA approved calculator
Do at least 5-6 mocks before you sit for actual exam. Morning + Evening exam are counted as one exam
Timing tests is not mandatory initially; Firstly focus on mastering the concepts then start doing in a stipulated time
Have a good study mate and learn from them as well
Do not ignore or take "Ethics & Professional Standards" lightly
At the end of it all though, no amount of preparation will suffice if you're not fully committed to the cause. To know more about how CFI Education can help you prepare for your CFA Level 1 exam, visit our website- 
www.cfieducation.in
.